Executive Director Announcement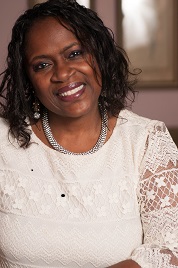 On behalf of the Board of Directors of Cornerstone Pregnancy Services, I am pleased to announce the appointment of Dr. Cynthia Carter-Smallwood to the position of Executive Director, effective December 4, 2019. She has been serving as Interim Executive Director since August 22, 2019.
Dr. Carter-Smallwood has a longstanding history of service to Cornerstone Pregnancy Services beginning with a year on the Cornerstone Board in early 1990. In 2011, she was hired as Nurse Manager. She subsequently served as Director of Medical Services, and then as Patient Resource Director.
Dr. Carter-Smallwood is a registered nurse, with extensive experience in the health care sector, receiving a bachelor of science in nursing from Ohio State University in 1983. Her experience has equipped her with a diverse and comprehensive skill set and knowledge that make her an ideal person to serve in the role of Cornerstone's Executive Director.
Dr. Carter-Smallwood's additional education includes an MBA from Baldwin Wallace University in Berea, Ohio, a Bible School Diploma from Global University in Springfield, Missouri, and a Doctorate of Ministry from United Theological Seminary in Dayton, Ohio. She ministers within her local congregation, Church on the North Coast, as a Connections Pastor. On a personal level, she has an adult daughter, Ciara, and two adorable grandchildren, Gabrielle and Ezra.
Carmen Grondin, CB, CCNL, Director of Finance and Operational Services, for Cornerstone, had this to say about Dr. Carter- Smallwood. "During the time that I have worked alongside Cynthia at Cornerstone. I have found her to be extremely hard working and dedicated to the ministry. No job is too big or too small for her, [doing] everything from performing ultrasounds, to dumping the waste tank on our mobile ultrasound unit. She has a fervent love for her family, is faithful in her walk with the Lord, and is a powerful prayer warrior. She is a woman of integrity, tenacious, and carries a mantle of authority. She is exceptionally professional and articulate and will represent Cornerstone well to the public."
Cynthia C. Gecik, RN, MSN, CWOCN
Chair, Board of Directors
Cornerstone Pregnancy Services