Annual Spring Fundraiser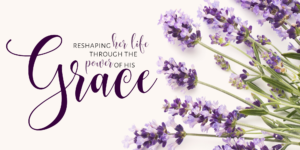 Dear Champions for Life, 
Join us on April 18th at LaCentre in Westlake for an evening filled with purpose and evidence of God's wonderful grace. This event will be from 6-8:30. Doors will open at 5:30 pm and you may register by clicking the button below. 
Guest Speaker Ryan Bomberger
Back by popular demand, Ryan has several decades of experience in leadership as well as in mentoring and educating young people. As a creative director, writer, designer, motionographer, public speaker, and citizen journalist, he has been able to share with diverse audiences about Purpose and the Hope that transforms. Through creative ad campaigns, powerful multimedia presentations, fearless journalism, and compassionate community outreach, The Radiance Foundation addresses a myriad of social issues in the context of God-given purpose. As Chief Creative Officer of The Radiance Foundation, Ryan hopes to continue to impact millions to embrace their intrinsic value and the incredible possibility with which we are all created.
Contact for this event is Rachel Mellen
Director of Communication and Donor Relations
440-284-1010 ext. 37 or rmellen@cornerstonepregnancy.org